Joined

Nov 11, 2019
Messages

2,746
Putin and the Russian Chabad billionaires have to protect their guy.
Their guy being Joe Biden?
As was all too apparent Thursday night, Joe Biden seems to have devolved even further into the role of Charlie...
spectator.org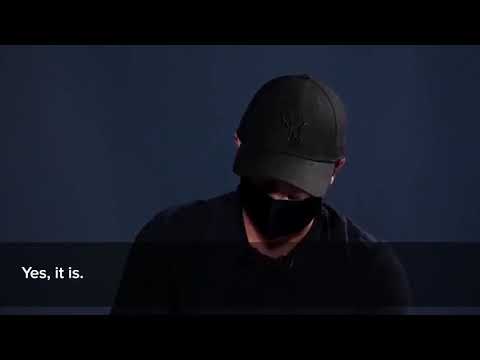 https://www.youtube.com/watch?v=hKDXVo-OKeQ&feature=emb_logo New Video Links Biden to Ukrainian Corruption – Burisma Indictment Reveals Ex-President Yanukovich Illegally Obtained $7.4 Billion Laundered Thru Fund "Close to US Democratic Party" By Jim Hoft As we reported at the time the head of...
theduran.com
You can't be serious. There are hundreds of thousands of small businesses that have already gone belly up and millions more about to do the same all over the world under the guise of the magic virus scam. Governments are presently handing out trillions of dollars, pounds, shekels, etc. they don't have, driving all of them further into debt to the international banking cartel, which will eventually bankrupt them all. Can you really not see that, or are you intentionally ignoring it?
They are saying the officer MIGHT have died from bear mace instead of being hit by a fire extinguisher. He was still murdered by rioters, whether it was bear mace or a fire extinguisher. So pretty much an irrelevant point.
The article very plainly stated that the following:
But the Sicknick story has crumbled in recent days with the revelation that medical examiners didn't find any indication that the officer sustained any blunt force trauma.
Which is extremely relevant given the lies that the MSM has been pumping out for weeks about how Sicknick was bludgeoned by rioters, which we now know with absolute certainty
DID NOT HAPPEN.
So you can continue your disinformation campaign/cheerleading efforts for the MSM all you wish, but nobody is buying the lies that you're peddling. You either don't know what you're talking about or are intentionally lying. Which is it please? Or don't you have the courage to admit when you are wrong?
RT then reports on ONE piece of evidence about a Trump phonecall that apparently was not true. I hadn't even heard of that piece of evidence. It changes nothing because there are mountains of evidence.
There is thus far not a single shred of evidence that Trump conducted an act of "insurrection" nor incited any riot or violence by challenging the results of the most corrupt, fraudulent U.S. presidential election in U.S. history. There is nothing in any of his speeches, telephone calls, tweets, etc. that calls for any violence. If you have
ANY
evidence to the contrary, then please post it,
in its original context
. Peacefully challenging fraud anywhere and everywhere is his and every American's God-given right.
And you pretending it doesn't change anything to find out that the so-called evidence being presented by the Democrats is based on
LIES
that they knowingly submitted with malice aforethought is further proof that you are a disinformation agent, unwittingly or otherwise. It also seems extremely desperate on your part, the incessant promotion of known lies, trying to hang on to the false accusations leveled against Trump, e.g. the false and treasonous "Russian collusion" narrative and now the capitol "riot" nonsense.
Even according to the U.S. Constitution, the American people have the right to
peacefully
assemble and to petition the government for a redress of grievances. Both of these are listed as part of the first amendment.
First Amendment (to the U.S. Constitution)
Congress shall make no law
respecting an establishment of religion, or prohibiting the free exercise thereof; or abridging the freedom of speech, or of the press; or the right of the people peaceably to assemble, and to petition the Government for a redress of grievances.
Now that we know with absolute certainty that
NO ONE
was murdered by
ANY
Trump supporter, we can
truthfully
say that there was no "riot" at the capitol. And if there was no riot at the capitol, then these pointless impeachment proceedings, being held after the subject of them has vacated office, are not only without merit, but criminal.
Every single member of Congress who voted for, or is pushing this impeachment of someone who is no longer in office, has broken their oath of office, and is therefore no longer a member of congress according to their own rules, and is now impersonating a public official, to add to the list of their crimes.
It should also be pointed out that according to our Creator's Law, the punishment for bearing false witness against anyone else is to inflict upon the false accuser the same penalty they were trying to inflict upon their victim. Which means in this case those promoting this baseless impeachment should themselves be impeached and removed from office, and made to repay the American tax payers out of their own pockets for all of the money they wasted and continue to waste, on their Russian collusion lies and now the capitol riot lies.
Perfect divine justice.
So no, narratives have not collapsed, Russia is just spreading their disinfo via their false "clickbait" headline to protect Trump as usual.
Nonsense.
You
are the one spreading disinformation. And your lies have been exposed, repeatedly. One has to wonder why do you feel it's so important to offer your deceitful and irrelevant commentary? Can't people simply read the article for themselves?
If you have dozens of pieces of evidence, and just one turns out to be false, one which isn't even an important piece, that doesn't "collapse" your case.
If someone knowingly presents lies as evidence, then
NOTHING
they say can be trusted. And besides, it isn't just one "unimportant" piece of so-called evidence; it's a repeating theme, where personal opinions and fabricated media stories are now counted as evidence.
and I wonder if RT put together the number and amount of lies the Trump defence has told ? Not interested I assume. They'd rather scrape the bottom of the barrel to find any little thing they can find to oppose the truth.
How would you know what is true and what is a lie? Given how often you espouse and promote lies, you clearly are either incapable of discerning the truth from lies or you are intentionally promoting lies because you prefer them to the truth. Again, which is it please?
I guess their original "Antifa did it" narrative was too retarded to stick. RT has absolutely NO CREDIBILITY when it comes to matters regarding Trump.
Because you desperately want to dismiss the truth that the article contains?

YOU ARE THE ONE WHO HAS NO CREDIBILITY.

Did House impeachment manager Jamie Raskin (D-Maryland) get caught lying on Wednesday about the content of an alleged telephone call between Trump and a Republican senator during the Capitol riot?

YES.

Did he (Raskin) admit that his claim was false?

YES.

Does this mean Raskin knowingly presented false evidence, i.e. bore false witness?

YES.

Did the MSM and Democrat politicians repeatedly claim that Brian Sicknick died from being bludgeoned in the head with a

fire extinguisher

?

YES.

Did the medical examiners find

NO INDICATION

that Brian Sicknick sustained

ANY

blunt force trauma?

YES.

Does this mean the MSM and Democrat politicians (and the Republican politicians who went along with all of this) were making this

FALSE

claim without any actual evidence?

YES.

You really need to give it up. You don't know what you're talking about, or you are intentionally promoting lies, while hypocritically accusing others of what you are doing, as criminals always do.

ALL

of these things that are happening now are part of the prophesied revealing during the end-times, as a further "

sign of the times

" to help awaken those who have a genuine love for the truth.

ALL

of the world's corporate governments have been irreparably corrupted, including all of their courts, agencies and officers, etc. It doesn't matter whether someone comes to Congress, Parliament, etc. with the best of intentions; the evil system currently in place assures that the outcome will continue on its steady march toward total destruction.

There are

NO

free, fair, and honest elections.

The current magic virus scam has absolutely

NOTHING

to do with public health or safety. It is nothing more than another deceitful mechanism being used to destroy economies, poison and eventually starve out billions, invariably leading to WW3,

which the U.S. and U.K. will lose to Russia and China.

The

ONLY

Solution is to get rid of all of this fraudulent, man-made legislation, rules, etc. and go back to The Law our Creator gave us to protect us from all of this evil and to set and keep us free. Under The Law, we are to judge everyone according to their works, whether they be good or evil (according to and by The Law), rather than conducting which hunts, sham inquisitions, trials by media and public opinion polls. There is no other way to discern good from evil.

And, as Martin Luther King said:

"Injustice anywhere is a threat to

justice

everywhere."



and "Darkness cannot drive out darkness; only light can do that. Hate cannot drive out hate; only love can do that."
Last edited: