Joined

Mar 1, 2021
Messages

3,322
Yeah, you're right, his face definitely looks different from debut times.
Considering how common plastic surgery is in s.korea, I am sure they get procedures done all the time.
Whether that is on their own terms or forced by the company is up for debate, though I think the company plays a big part.

I wonder how long it will be till one of Enhypen members get surgeries etc. done.
They are still pretty young, but already deep in the industry machinery.

Some time ago I had a dream with them where they cryptically told me that they now prostitu** themselves.
I wonder whether that happens...I mean, prob. most likely it does. I esp. think about their 15/16 yr old member Ni-ki, and whether
he is sold off to clients.... ?
They would be the age of Jm, JK and Tae when they were doing pedo shoots. Once they get older, sick people won't be all over them anymore. I just looked at the group. They look like clones of Jm, Tae and Jk. It's obvious why they're around. His face looks very different. It reminds me of the time Tae got a lot of botox. His face looked really chubby and his eyes looked weird. It didn't look like him, but it was his face.
I saw this on my homepage.
BTS's Jungkook returned to Weverse for the first time in what seems like forever to celebrate their success with "Butter," and fans are losing their minds.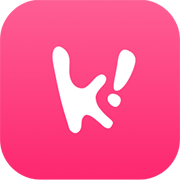 www.koreaboo.com