HIVITES ARE THE SINGLE WORLD GROUP
It doesn't matter what they said: enlightement, rights for women etc -- theit goal is to kill 90% of humanity. There are no separations for countries for them, there are no laws for them -- they doing what ever they wanted. They laws, wrtitten for us serves their interests, not ours.
FEMINISM HAVE NOTHING TO DO WITH WOMEN
Feminism as political force has been created by HIVITES. It matters not their fine words.
Aaron Russo Full interview. Dead for the truth.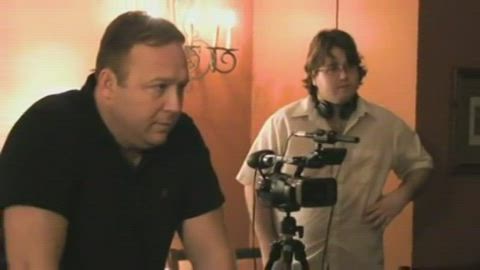 Aaron Russo - Reflections And Warnings (An Interview With Aaron Russo)
www.brighteon.com
FEMINISM HATED WOMEN PROMOTED PORNOGRAPHY
Andrea Dworkin killed by NWO wrote:
Men of the Right and men of the Left have an undying allegiance to prostitution as such, regardless of their theoretical relationship to marriage. The Left sees the prostitute as the free, public woman of sex, exciting because she flaunts it, because of her brazen availability. The Right sees in the prostitute the power of the bad woman of sex, the male's use of her being his dirty little secret. The old pornography industry was a right-wing industry: secret money, secret sin, secret sex, secret promiscuity, secret buying and selling of women, secret profit, secret pleasure not only from sex but also from the buying and selling. The new pornography industry is a left-wing industry: promoted especially by the boys of the sixties as simple pleasure, lusty fun, public sex, the whore brought out of the bourgeois
(sic)
home into the streets for the democratic consumption of all men; her freedom, her free sexuality, is as his whore—and she likes it. It is her political will as well as her sexual will; it is liberation. The dirty little secret of the left-wing pornography industry is not sex but commerce.
Woman Hating: A Radical Look at Sexuality
Pornography: Men Possessing Women
Dworkin analyzes (and extensively cites examples drawn from) contemporary and historical
pornography
as an industry that
hates
and
dehumanizes
women.
Thus, Wonder Woman captures the Jezebel spirit of demasculinisation of society, as promoted by the Luciferian Order.
For instance, the Isis-worshipping character Wonder Woman was created by William Marston, MK-ULTRA psychologist and lie detector inventor. Marston hired Lauretta Bender as a consultant to develop the Wonder Woman comic. Lauretta Bender was a MK-ULTRA paediatric neuropsychiatrist who routinely electrocuted children, including toddlers, at Bellevue Hospital in New York. Marston described Wonder Woman as '…psychological propaganda for the new type of woman who, I believe, should rule the world.'
EYES WIDE OPEN:
Australian educators saturate developing brains with Luciferian Marxist culture - sexual promiscuity, globalisation, lawlessness, anti-nationalism, occultism, pro-abortion, propedophilia. Promiscuous feminist Germaine Greer is a fine example.
CAMILLA WEDGEWOOD
Zionist Camilla Wedgewood was of the Darwin-Galton-Huxley-Wedgwood dynasty.
Her parents were first cousins. Camilla's father Josiah Wedgwood was a British Labor politician, Army Colonel connected to Intelligence, and Zionist involved with the WW1 Jewish Legion and Mule Corp. Josiah was well involved with the Theosophical Society who published his book, The Future of the Indo-British Commonwealth, which promoted the creation of a NWO via universal Brotherhood, and determined Christianity is not the answer. The foreword by then Prime Minister of South Africa read: 'The New World Order will be a world of individualism controlled by Britain and America.' The SRI Changing Images of Man book parroted Josiah Wedgwood's content.
Camilla Wedgwood was into occultism, Freemasonry, and the Theosophical idea of a New World Order. She was a student of Rudolph Steiner, European spy, Freemason, member of the Order of the Illuminati, and OTO co-founder who claimed the 'Luciferic Impulse' manifested on Earth in 3000 BC. Camilla Wedgewood's mother Ethel was in a sexual relationship with Luciferian Theosophist Rudolf Steiner and translated most of his writings.
Camilla Wedgewood was a left-wing feminist who lectured at the University of Sydney. Appointed Principal of the university's Women's College in 1935, Wedgewood promoted Margaret Mead's false reports of sexual activity between tribal PNG children as the basis of condoning sex between prepubescent Western children, and she used her academic position to encourage sexual promiscuity among young women. She tellingly said post-war social change was the result of the intersection of 'the revolt of women and the revolt of youth.' In 1944, Alf Conlon commissioned Camilla Wedgwood as Lieutenant Colonel in the Australian Army where she served as a DORCA research officer. Wedgewood served two field years in PNG, and as senior ASOPA lecturer in Native Administration.