Some people accuse jesuits, others the black nobility . The truth is : They are all connected and working toguether as a team.

And the same lastnames appears almost all big disgraces of humanity in the last 100 years, and the winners are ...... Rothschild and Rockefeller family.
...found this in my newsfeed.... then searched for an existing thread where this might fit... this one seems to fit the bill...
...I knew the Jesuits were
bad mojo
.... but this surprised me...
10 FACTS You Must Know About The Jesuits!
THE JESUITS - 10 FACTS
"Beware of false prophets, who come to you in
sheep's clothing
, but inwardly they are ravenous
wolves
." –
Yahushua in Matthew 7:15 (NKJV)
"We came in like
lambs
and will rule like
wolves
." -
Francesco Borgia, Third Jesuit Superior General.
The Society of Jesus, more commonly referred to as the Jesuits, are the armed militia of the
Roman Catholic Church
. They were sanctioned in 1540 by Pope Paul III with one mandate: to defeat Protestantism and regain worldwide Papal rule. To achieve this monumental task, they employ ever-adapting methods of pseudo-education, social programs, infiltration, and all wickedness that could possibly be conceived. Needless to say, they are achieving great success in their mission, which is climaxing with the present pope, Pope Francis, i.e. the Eighth and last Pope of Revelation 17, who held some of the highest positions in Argentina, including Provincial Superior in the Society of Jesus and Archbishop of Buenos Aires. He was made a cardinal by Pope John Paul II.
Today most of the world is oblivious as to how Jesuits operate, from their inception to this very day. Now more than ever, World's Last Chance believes it is exceedingly important to bring up the following historical facts about this evil society, to expose the wicked nature of this truly malevolent order.
****see the rest at link****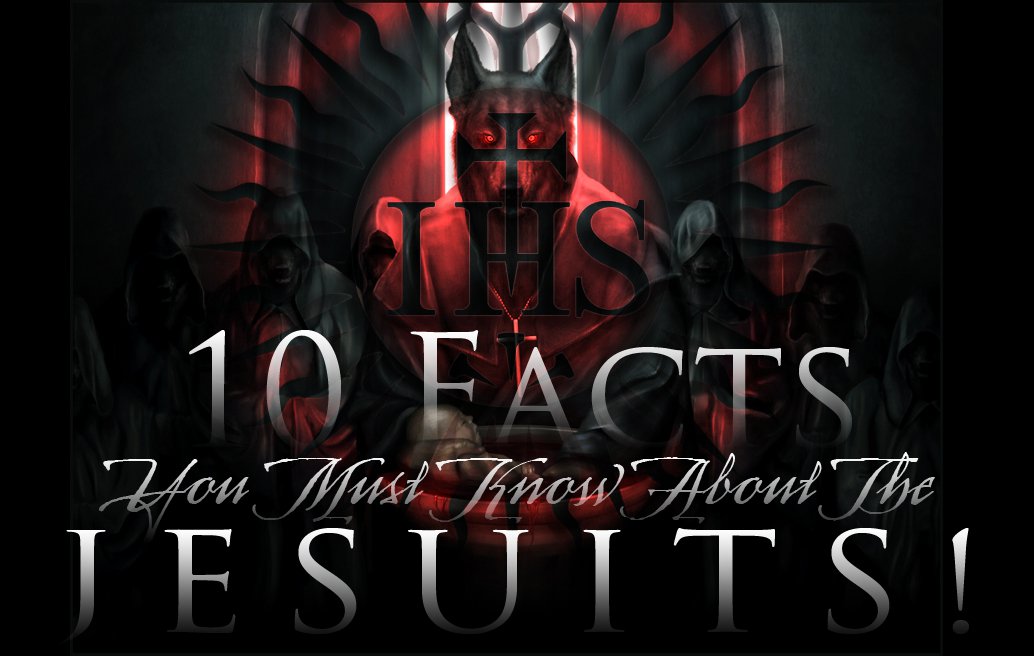 The Jesuits - 10 Facts | This shocking compilation of facts about the Society of Jesus, or Jesuits, is a must read for any Bible Prophecy Student!

www.worldslastchance.com
One might assume that this emotive painting would hang somewhere in Dallas, Texas or perhaps in the Smithsonian. And one would be wrong on both counts.
This painting of President John F. Kennedy's gruesome assassination, by Mark Balma, hangs in the Vatican Cathedral of St. Paul.
The painting is entitled "Pietà" after Michelangelo's famous sculpture of Mary holding the body of the crucified Christ, which is also located at the Vatican. Isn't this a macabre way to "celebrate" the life of perhaps America's most beloved President?
or is this rather an homage to the Jesuit agenda, serving as a stern warning/reminder to those willing to cross them?