Let's talk about another big corporation -- Blizzard. Primary it was Chaos Studios. It logo have symbol of lightning, as we knot lightning strike often used un MK ULTRA and satanic symbolism. Electroshck also used in MK - ULTRA
Diablo is straight satanism symbolic.
Let talk about Michael Morhaime, the founder. While he was in the uni he was a member of Triangle Fraternity. He graduated from Granada Hills High School in 1985. He is also an alumnus of Triangle Fraternity[2] and received his bachelor's degree in Electrical Engineering in 1990 from UCLA.[3][4] He is a member of ETC, a metal band formed of and by Blizzard Employees, where he plays bass guitar. In 2015 Morhaime received the IGDA (Israeli Game Developers Association) Game Innovation Spotlight Award.
World of Warcraft have tons of symbolism we all see each day and I don't think it is a coincedence. I am sure Svali mentioned WOW somewhere. Please request for info about it.
What else I suspect- some gamers that attacked the others for vitual swords were actual MK ULTRA killers.
Satanis symbolism overwelmed. Also a lot of quests and satanic activity goes there like rutials. Yes, you can do satanic rutual sacrifices here.
A complete Christian review of the video game World of Warcraft exposing its many occult and demonic elements. World of Warcraft is occult, due to many elements of witchcraft, demons, demon-summoning, human sacrifice, blood drinking, etc.
What of sick mind will make dead ones sexy? Sylwana is the undead zombie.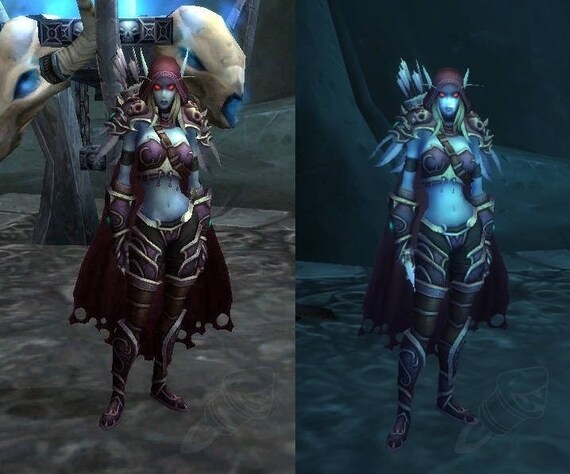 Sarah Kerrigan sexy half human half insect.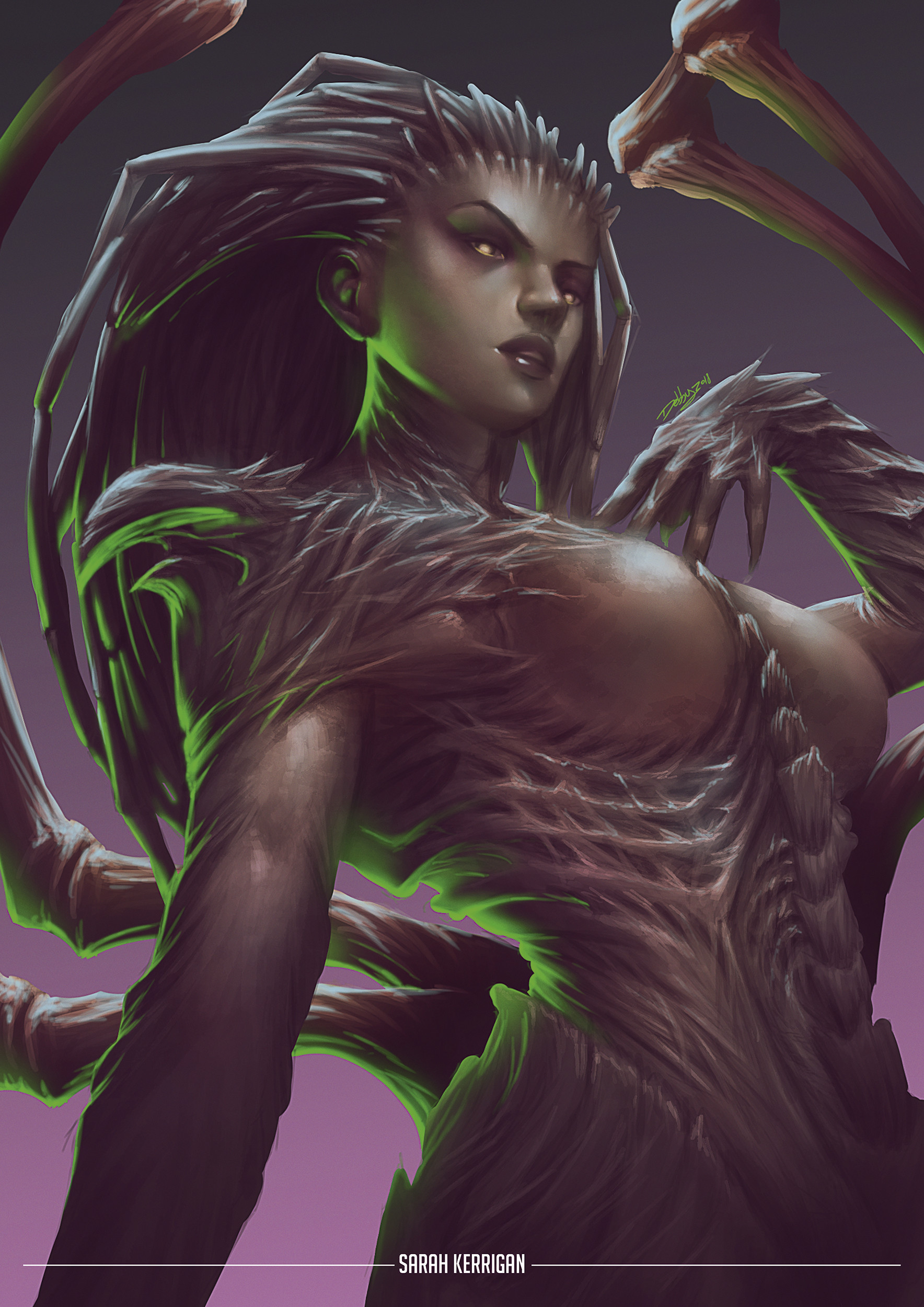 A complete Christian review of the video game World of Warcraft exposing its many occult and demonic elements. World of Warcraft is occult, due to many elements of witchcraft, demons, demon-summoning, human sacrifice, blood drinking, etc.
Warning: World of Warcraft is Occult
World of Warcraft original login screen
The original login screen for World of Warcraft. If you think it looks a little occult, its subsequent login screens are much darker!
By Christopher Jethro | Last Updated: April 29, 2019
I've written this game review to help caution Christians who may be interested in playing, or who have kids playing, an occult video game called World of Warcraft (often abbreviated as "WoW" for short). The game is made by the company Blizzard, a company known for making other demonic games like the Diablo series. Right now, World of Warcraft (WoW) is one of the most popular video games in the world. This video game is categorically what is called a MMORPG (massively multiplayer online role-playing game). Due to its popularity and strong development team, it has long been called the "King" of MMORPGs. The game takes place in a fantasy world of various fantasy races, worlds, and magic.
In summary of its dark content, the game is filled with just about every form of occultism imaginable. It's milder content includes various paganism (gods, altars, etc.), various zombies (an Undead race, ghouls, etc.), and diverse magic (spells, rituals, Shamanism, fetishes, Druidism, etc.). And at it's worst, the game includes cannibalism, blood-drinking, human sacrifice, voodoo, demons, and Warlocks. The game's graphics are not very realistic but more along the lines of "bright and colorful" which helps mask over its occult content.
Before I go any further, I want the reader to understand my perspective. Some Christians out there have an old-fashioned grandparent or such that is a little too quick to tell them that something is "of the devil" and condemn the game or movie they were enjoying out of misunderstanding or extremism. I am not one of those people. I am of the younger generation that grew up as a hardcore gamer. I assure the reader that I am very qualified to write this game review as I spent years playing both World of Warcraft and Warcraft III (the game that inspired WoW) before I decided to stop playing and renounce it. And as an ex-Satanist Christian who takes God seriously, I understand the importance of exposing occultism.
The Gameplay Itself
For those of you who don't know what this game is about, I'll start by talking about the actual gameplay in brief before exposing its occult content. In this game, players will create their own character(s) by choosing a Faction (Alliance or Horde), combining a race and class, then give the character a name. The 'point' of the game is essentially to flourish your character—level them up, get better equipment, and increase their skills in chosen Professions.
Players will spend most of their time completing quests and killing various units (beasts, monsters, demons, etc.) in order to gain experience to level up and to find better armor and items. Players will also choose Professions that allow them to collect resources and craft items. For instance, you could choose Mining and Engineering. Players can join a small group of other players to fight through dungeons (called "instances") or join a large group of people to fight through especially hard dungeons (this is called "Raids").
Players can also fight other players in a controlled setting pitting one team of players against the other team. There are a variety of such Player-vs-Player games to play (called "Battlegrounds") which include elements like capture the flag, capturing control points, team deathmatch, etc. WoW has other things to keep players busy, such as using the player-hosted Auction House, gaining reputations with factions, etc.
The "goal" is essentially to reach maximum character level, get equipped with the best gear (armor and items), and level up your Professions. But due to the amount of content, and the fact that players can also make new characters, the game really never ends. Players will basically stay busy forever. By design, World of Warcraft is known to be highly addictive in nature. Intertwined with all the questing and gameplay is World of Warcraft's dark storylines, which always revolve around demons and various occult content.
WoW's Dark Content in Detail
Various Magic
World of Warcraft is filled with a large variety of paganism and witchcraft—including gods, spirits, magic, spells, mana, runes, enchantments, altars, obelisks, etc. Players will find a plethora of magically enchanted items. There are countless dozens of units in the game with the name "Cultist", some items called "Touch of the Occult" and "Belt of Occult Horrors", and an ability called "Shroud of the Occult" used by Cult Adherents found in Icecrown Citadel. Blizzard obviously likes occultism.
Most of the game's magic is more in the realm of "fantasy magic" (not closely resembling real occult magic). With the exception of "Arcane Familiar", the Mage class is a good example of a "magic" user that does not resemble real wizards, most of it being fictional elemental abilities. However, all fantasy magic is still based the demonic concept of witchcraft and some of the spells in WoW do bear closer resemblance to incantational magic such as the Priest class using "Shadow Words". Most of the concern with the game is not the mild fantasy magic, but the excessive presence of blatantly demonic elements.
The game used to feature several satanic pentagrams, but they removed most of them after players kept complaining. They still find ways to sneak occasional pentagrams into their game though. For example, one of the game's "easter eggs" (i.e., a hidden feature) is a group of children called the "Children of Goldshire". These children walk around forming a pentagram, and if the player follows them to their room, creepy music plays and a voice is heard that says, "you will die."
World of Warcraft evil Children of Goldshire
Although Blizzard removed most of its satanic pentagrams, the development team still finds subtle ways to implement pentagrams, such as "the Children of Goldshire" easter egg.
Demons & Human Sacrifice
World of Warcraft is themed very heavily around demons. Most of the storyline revolves around trying to summon demons from portals, etc. In the Warcraft III campaign, it actually shows an occult cut-scene of an Orc sacrificing kidnapped humans to his demon masters! This takes places in the early mission "Blackrock and Roll" of the human campaign. In the screenshot below, also notice the obelisks, altars, cauldron, and corpses present in that scene. Just before sacrificing them, the Orc Blademaster says, "Let this paltry sacrifice appease our demon masters!" Almost nothing could be any more satanic than sacrificing humans to demons. Do you need any other red flags to understand the game is overtly occult and satanic?
Evil Warcraft III scene where Orc Blademaster performs human sacrifice
World of Warcraft is based on its occult game Warcraft III. This cutscene from the Warcraft III mission "Blackrock and Roll" features human sacrifice to demons!
There are many demons in WoW that go by a variety of names in World of Warcraft—including Felhunters, Imps, Doomguards, Overfiends, etc., to name just a handful. There are many well-known demon characters as well that players may encounter, such as Mannoroth, Kil'jaedon, Illidan, etc. WoW's first expansion "The Burning Crusade" allowed players to explore Outland, the home of many demons. Their latest expansion "Legion" themed the game even more heavily around demons—adding more demonic content and allowing players to create demon characters to play as.
World of Warcraft Legion loading screen
One of the loading screens after the demonic expansion pack "Legion".
Undead
There are many different zombie-like units in WoW which makes the game fairly dark and morbid. (WoW technically calls them "Undead" but there's no substantial difference in these terms.) One of the playable races in WoW is Undead, which are basically zombies. They are fairly creepy, with yellow glowing eyes, exposed bones, and rotting flesh. There are guardians of the Undead city called "Abominations". These particular Undead units are giants made of various human body parts freakishly sewn together, with their stomach still open exposing their gut and intestines. There are also "Liches", floating demonic spirits which the Warcraft lore describes as powerful undead sorcerers. There are many other Undead units which would take too much time to list them all. My main point here is that the game, thematically speaking, is very dark. It's far from a family-friendly game to let your kids play.
The main problem with zombies, for the Christian, is that their entire theme is about eating human flesh. The first thing anyone learns about zombies is they want to eat you. Cannibalism is a dark sin, an abomination that is sick and demonic. And as will be discussed later, the game does enable players to eat humanoid flesh using the "Cannibalize" ability. That is the primary reason why it is unholy for people to play as Undead characters in video games.
World of Warcraft Abomination creature
"Abominations" in WoW are morbid Undead units composed of sewn-together body parts.
Occult Classes
One of the playable classes in WoW is Warlock. Warlocks cast various dark magic spells, cast curses, siphon life from their enemies, and summon various demons. Players who go the "Demonology" path in their talent tree also learn how to shapeshift into a demon. The name of some of the Warlock abilities, for example, includes "Demonic Circle", "Demonic Gateway", "Soul Harvest", "Dark Pact", "Grimoire of Sacrifice", "Demonic Calling", "Ritual of Summoning", etc. There are also Necromancers in World of Warcraft, but they aren't a playable class. As you can see, the game is entrenched in satanic elements.
World of Warcraft Warlock shapeshifted into a demon
A Warlock player shapeshifted into a demon, surrounded by his summoned demons. If summoning demons isn't satanic, what is?
Another playable class is Shaman. While most of their spells in this game don't seem to correspond to real Shaman rituals, some do. For example, Shamans in WoW frequently cast down totems to aide them in combat. Real totems are pagan objects, a conduit for spirits to embody. The name of some Shaman abilities include "Voodoo Totem", "Voodoo Mastery", "Spirit Link", "Reincarnation", "Ancestral Vision", "Ancestral Spirit", "Astral Recall", "Hex", "Ancestral Protection Totem", etc. You can definitely see the pagan influence behind this character's abilities. Real Shamans are pagans communing with demonic spirits, but video games like World of Warcraft make Shamanism seem interesting.
World of Warcraft Tauren Shaman with totems
Although fictional elements are added, players can play as classes based on occult concepts, such as this Shaman with his fetish totems. Intended or not, they make Shamanism, Druidism, and Witchcraft seem innocent, fun, and interesting.
Another playable race is Druid. They cast various nature spells and shapeshift into different animal forms. Real Druids are occult worshippers of nature and pagan gods who practice magic rituals. Celtic lore describes shapeshifting among Druids, which is where the idea comes from to implement into video games. Since Druids are a real part of the occult, implementing them into a video game helps desensitize people to the occult and even interests them in it by making Druids look cool and fun. Although most of the Druid abilities in WoW are fictional, their pagan-based concepts are notable. The name of some Druid abilities in the game include "Rebirth", "Omen of Clarity", "Soul of the Forest", "Elune's Guidance", "Astral Communion", etc.
Another playable class is Death Knight. Whatever race the player combines the Death Knight class with, they receive glowing blue eyes and a dark voice. The name is fitting as Death Knights have a moreover dark nature, and they use runes for power (including "Blood Runes"). The name of some Death Knight abilities include "Blooddrinker", "Corpse Shield", "Blood Tap", "Soul Reaper", etc. You can see from these abilities that there is an unholy theme of blood and death behind this class's inspiration. Death Knight players are required to torture and murder innocent people in their starting quests as part of their character's storyline. For example, in the quest 'If Chaos Drives, Let Suffering Hold The Reins', the player is told, "Go to the front lines, south of here, and destroy Scarlet Crusaders. Leave their corpses so that we may utilize them for the death march. But most importantly: kill the fleeing villagers. Soldiers dying are an affordance, but villagers? That is what strikes fear into the hearts of man."
World of Warcraft Death Knight torturing people
Players who play as the Death Knight class are required to murder and torture people.
Finally, there is a playable class called Demon Hunter. Despite its misleading name, this class is actually a demon. Whatever race the player combines the Demon Hunter class with, they receive demonic horns, wings, and glowing runes on their body. It was in the expansion pack "Legion" that allowed players to play as demons. These Demon Hunters serve a character called Illidan, who is himself a demon. To become a Demon Hunter, the player must eat a demon heart and drink its blood in order to become part-demon and gain the demonic power of that demon. The name of some Demon Hunter abilities include "Feed the Demon", "Demonic Infusion", "Burning Alive", "Demonic Appetite", "Demon's Bite", "Torment", etc. The occultism here is wild. Blizzard isn't trying to hide anything here—they love demons in their games. Thanks to World of Warcraft, masses of people are desensitized and believe that demons are cool and fun to play as in games. I assure you that this satanic interest is not innocent, and it begins to give such people the overall impression that demons are cool in general. Indeed, I've spoke to many people who who think that demons, in general, are really cool because World of Warcraft presents demons as something cool and alluring.
World of Warcraft Blood Elf Demon Hunter
The Legion expansion pack allows players to play as demons, such as the Blood Elf Demon Hunter featured in this image.
Because of the variety of dark races and occult classes available, you could not take ten steps in one of the game's major cities without being surrounded by players whose race or class consists of flesh-eating zombies (Undead race), demon-summoning Warlocks, pagan Druids, pagan Shamans, and winged, horned demons (the Demon Hunter class). The game is simply completely entrenched in occultism.
It's true that for all of the above mentioned classes, Blizzard adds lots of fictional elements to these classes. This helps gives the illusion to some that "it's just a video game." But the game isn't based on fictional things—it's based on real highly satanic, pagan, and occult concepts. Adding some fictional elements to them doesn't justify it in the least. On the contrary, the cool fictional elements mixed with it are exactly what helps make real satanic and occult practices seem fun and interesting! It's called fantasy occultism, where deceived people are enjoying occult roleplaying in a virtual world. Do you know how some people become interested in real witchcraft, Shamanism, and Druidism? By playing video games which made those things seem cool, fun, and interesting. The game makes occultism seem so innocent and charming, a perfect method of deception. The point is that Blizzard takes most of its inspiration from real occultism, which makes their game occult, and spiritually defiles the people playing it.
Werewolves
In addition to shapeshifting Druids, there is also a playable Werewolf race called "Worgen". Werewolves are generally considered a little dark, usually a part of horror movies, and being on the same level as Vampires as far as how dark they are considered. Some ex-Satanists claim that Werewolves are a real thing in the occult, being high-ranking Satanists with enough demonic power to change physical form, but I'm not here to debate that.
Voodoo
One of the playable races in WoW are Trolls, whose known lore is their practice of voodoo and some can be seen wearing shamanistic tiki masks. WoW describes it's Troll voodoo as the combined use of dark magic and nature magic and includes the practices of human sacrifice and cannibalism (although players won't visually see it). There are also a couple of places where players can collect shrunken heads too.
World of Warcraft Troll Shaman
The Troll race features a strong background lore in voodoo, dark magic, and human sacrifice/cannibalism.
Cannibalism and Blood-drinking
Undead players come with an ability called Cannibalize, which does exactly what you think it means. Undead players use this ability to eat the flesh of humanoid units they kill to replenish their health. While the animation is not too graphic, this is very morbid nonetheless. Cannibalism is a dark sin, and it's disturbing that Blizzard enables their players to do this in their game.
World of Warcraft Undead player
A playable race called Undead comes with the Cannibalize ability, allowing them to eat human flesh.
In WoW, players will encounter units called Fel Orcs (also called Chaos Orcs), which are creepy Orcs with red skin. The lore of these Orcs is that they gained power by drinking demon blood. The demon lord Mannoroth had poured his blood into a fountain (called a "Chaos Well") and the Orcs who drank from this fountain have Mannoroth's demon blood inside of them, which changes and empowers them. While players won't see the Fel Orcs drinking blood in World of Warcraft (since it took place in a past event), yet this is part of their twisted storyline. In the Warcraft III campaign however, there is a cut-scene indeed showing Mannoroth pouring his blood in the fountain and the Orcs drinking it.
World of Warcraft Fel Orc
In WoW, Fel Orcs are Orcs that become powerful and red-skinned after drinking demon blood.
As previously mentioned, the Trolls practice human cannibalism as part of their voodoo, and the Demon Hunter class eats a demon heart and drinks demon blood. So cannibalism and blood-drinking are fairly present in this dark game.
Conclusion
World of Warcraft contains about every form of paganism and witchcraft imaginable and really makes no attempt to hide its occult elements. There are many other dark things in World of Warcraft, but I hope you will find this review thorough enough in exposing it. Now some people have the erroneous attitude of "it's just a video game" and think it's okay to play games with such content. But that's like saying it's okay to r*pe people in a video game or okay to worship Satan in a video game because "it's just a video game". The logic is absurd. If it's an abomination in real life, why would someone excuse it in a video game? I hope everyone sees how ridiculous that line of reasoning is.
Would you let your child play a game where he drew pentagrams and summoned demons? Would you let your child play a game where they drink blood? The answer from any wise parent is "of course not." Then why do so many parents let their kids play World of Warcraft where it contains all of these elements? I hope you understand my point here, and I pray no parents are deceived about how bad this game really is. These occult elements are far, far worse than a game that has profanity or sexual content. (Both are bad to be in a video game, but occultism is far worse.)
Don't be deceived; things which are dark, demonic, and wicked in real life should not become our source of entertainment in video games if we claim to be Christians who reflect the light of Christ. God would never want us to play such video games. As Scripture says "abstain from every form of evil" (1 Thessalonians 5:22). Playing these games isn't just endorsing the content, it's definitely a sin to play these games where you roleplay with fantasy occultism.
Furthermore, by playing overtly occult and demonic games like World of Warcraft, the user opens themselves up to spiritual defilement and an open doorway for real demons to enter their lives. As a former ex-Satanist writing this (I'm now a Christian), I absolutely assure you that you CAN receive demons by playing World of Warcraft. When I left Satanism and got saved, I later had a stage of deception where I was really off in my doctrine and living in unrepentant sin. During this time, I was playing World of Warcraft for countless hours. I have never known a game with such a strong demonic pull to it as World of Warcraft; it's addictive nature is partially due to the strong demonic spirits that draw people to it. Again, I've never known a game that has such a demonic pull to it—real demons definitely traffic through this game. When I later found a pastor who led me through deliverance, I had demons cast out of me that came into my life specifically by playing World of Warcraft! I only had to renounce the game for them to manifest.
I am not the only one by any means with such an experience. There are many people with similar testimonies who received demons by playing World of Warcraft and had to get them cast out. I hope the reader understands that demons don't just enter people at random—they have to wait for a doorway. They wait for you to open a doorway of sin, such as an interest in occultism, before they enter into someone's body in secret. Playing World of Warcraft is practicing fantasy occultism and provides a perfect doorway for them. People who love fantasy demons in video games don't realize that real demons may be entering them. Satan is real, and his demons are always watching for an opportunity to be able to enter someone. If you play World of Warcraft, I warn you again that you're opening a doorway for real demons to enter your body or otherwise defile you.
In conclusion, World of Warcraft contains witchcraft, voodoo, cultists, Warlocks, demons, cannibalism, and blood-drinking. Almost any form of occultism you can think of is present in this game, yet they intermix it with fictional elements to make it seem more innocent and interesting. Even Christians with the most minimal level of discernment can see that the game is blatantly satanic. World of Warcraft is occult and no Christian should play it!
Last edited: