Joined

Jun 26, 2022
Messages

338
Hmmm, what could be the ulterior motive here...?
People "without symptoms", where have i heard that one before?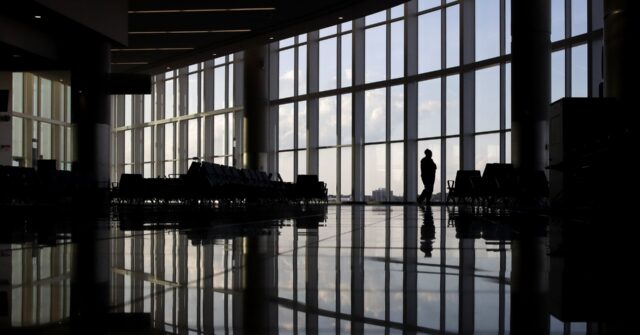 An influential health guidelines group says U.S. doctors should regularly screen adults for anxiety US adults should get routine anxiety screening, panel
www.breitbart.com
U.S. doctors should regularly screen all adults under 65 for anxiety, an influential health guidelines group proposed Tuesday.

It's the first time the

U.S. Preventive Services Task Force

has recommended

anxiety screening in primary care for adults without symptoms.

The proposal is open for public comment until Oct. 17, but the group usually affirms its draft guidance.

The task force said evidence for benefits, including effective treatments, outweighs any risks, which include inaccurate screening results that could lead to unnecessary follow-up care. Anxiety disorders

are among the most common mental health complaints, affecting about 40% of U.S. women at some point in their lives and more than 1 in 4 men, Pbert noted.

Black people, those living in poverty, people who have lost partners and those who have other mental health issues are among adults who face higher risks for developing anxiety, which can manifest as panic attacks, phobias or feeling always on edge. Also, about 1 in 10 pregnant and postpartum women experience anxiety.

Common screening tools include brief questionnaires about symptoms

such as fears and worries that interfere with usual activities. These can easily be given in a primary care setting, the task force said, although

it didn't specify how often patients should be screened

.

"The most important thing to recognize is that a

screening test alone is not sufficient to diagnose anxiety," Pbert said. The next step is a more thorough evaluation by a mental health professional,

though Pbert acknowledged that finding mental health care can be difficult given shortages of specialists.
Matt walsh thinks its a big pharma cash plot but i think its more sinister than that. Perhaps disqualifying people for 2a rights, or removing children from homes. Or i guess it could be a big pharma thing if they ever roll out those pills with the microchip that notifies if the person took them or not. Could even be to mandate people into therapy with a woke person who tries to "re-educate you"