yellow
T-shirt.
A 29-year-old Armenian from Germany crashed his car into shoppers in Berlin, killing a teacher and injuring 30 people. He was wearing a yellow T-shirt.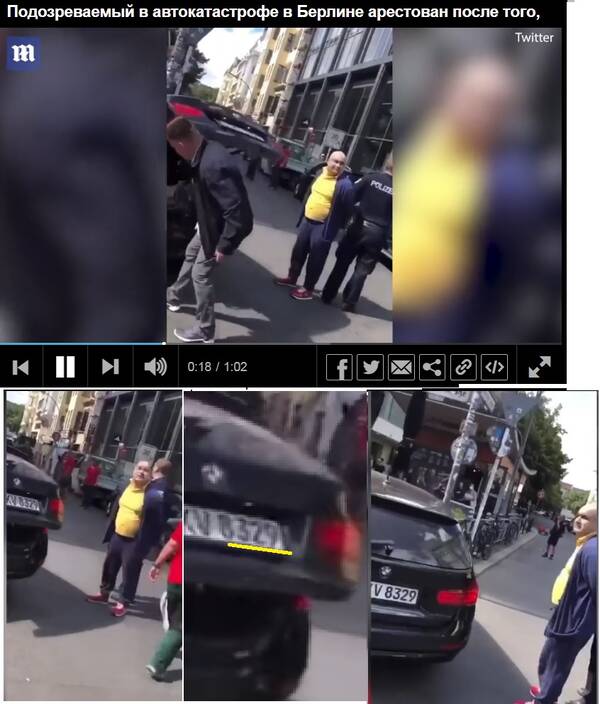 The suspected terrorist charged in the killing of two people at an Oslo gay bar in the early hours on Saturday is refusing to answer police questions, his lawyer said
www.dailymail.co.uk
Oslo 'terror suspect refuses to answer police questions' - stalling investigation into gay bar attack that left two dead and 21 injured before Pride parade
Zaniar Matapour, 42
Rainbow Pride
rainbow
is not located at a specific distance from the observer, but comes from an optical illusion caused by any water droplets viewed from a certain angle relative to a light source. Thus, a rainbow is not an object and cannot be physically approached. Indeed, it is impossible for an observer to see a rainbow from water droplets at any angle other than the customary
one of 42 degrees
from the direction opposite the light source. Even if an observer sees another observer who seems "under" or "at the end of" a rainbow, the second observer will see a different rainbow—farther off—at the same angle as seen by the first observer.
THIS is the first picture of an Iranian refugee charged with killing two people and injuring 21 others in a terror attack shooting at a gay bar. Zaniar Matapour, 42, allegedly opened fire at three …
www.thesun.co.uk
The gunman was arrested five minutes after the shooting unfolded
Rosenkrantz -
can be translated as "
rose wreath
" or "rosary".
Rosencrantz and Guildenstern Are Dead
Rosencrantz and Guildenstern Are Dead
is an
absurdist
,
existential
tragicomedy
by
Tom Stoppard
, first staged at the
Edinburgh Festival Fringe
in 1966.