Notice the boys picture.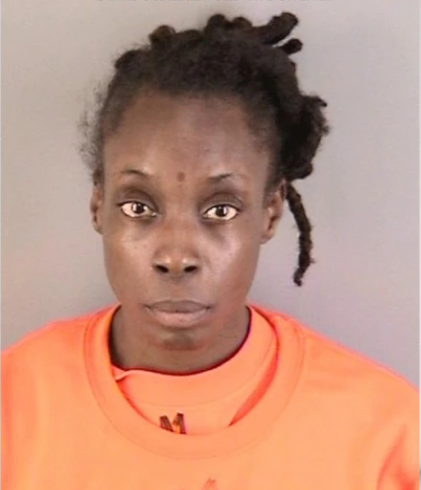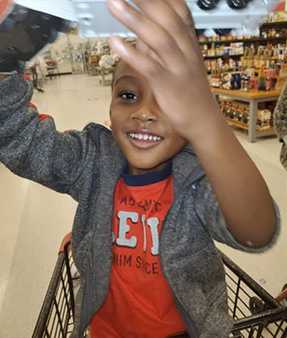 According to official documents, she thought her son Cairo was evil. The affidavit details several social media posts she made around the time his body was found.​
​
Feb. 19 on Facebook:​
​
"Can't wait to tell my story. I had to raise my frequency, heal myself and past lives, heal my ancestors, heal [expletive] in the universe, heal Gala to exorcism a very powerful demonic force within my son. (Had ppl in enough alignment with their soul to assist me.) Still I choose my soul and was able to completely heal myself and remove old paradigms from my mind. I know you can chose your soul with no questions asked."​
​
March 15 on Facebook:​
​
"Stop getting caught up in the vessels of this ream. You guys get caught up with how old the body is, if they adult and kids, etc. Don't even know it's a full grown demon in the child body telling you what to do because you didn't choose your soul. Better start using your 3rd eye."​
​
March 18 on Facebook:​
​
"Can't wait to tell this story." "About that exorcism" "A book about living with a demonic child" "And a podcast"​
​
And on April 12, she tweeted at a priest for the Archdiocese of Indianapolis, the Rev. Vincent Lampert, asking him for "assistance" with her child:​
​
"I need to speak with you urgently. I have survived the death attacks from my 5-year-old through the 5 years he has been alive. I have been able to weaken his powers through our blood. I have his real name and he is 100 years old. Need assistance."​
​
Then, on April 15, she made another post suggesting there was a "whole demon" in a child body asking for a cigarette: "Start asking spirit to reveal these things to you hiding behind a body."​
​
The next day, his body was found.​
​
Coleman also made similar posts about children being "avatars" and curses being real. "Some very powerful evil beings there will curse your womb," she once posted.​
Her YouTube Channel