Joined

Mar 14, 2017
Messages

524
Likes

1,445
This message will contain foul language since what I see here really managed to piss me off again. Can't deal with that? Then get the
FUCK OUT OF THE THREAD.
It is abundantly clear to me at this point even many followers of this board simply aren't at all grasping the seriousness of what is unfolding before us. This 'Illuminati' thing isn't something that will just 'blow over', or that will possibly work out OK, or that you can safely ignore or have some half-assed, lukewarm stance towards. This is
open war being waged against all of us by the
forces of darkness. We're dealing with satanists, psychopathic people who DON'T play by the rules you, I or most people around you go by.
What managed to set me off this time in this debacle of stupidity we've got going is the following comment from 'Harbinger' on VC's article about the 'dangers to our democracy' video. This thread is not for rebuking 'Harbinger', it is for rebuking EVERYONE READING, myself included. We're all being so goddamn stupid there is absolutely no excuse and I frankly fear the day we'll have our Matthew 7:23-status evaluated.
Let's get to the thick of it. This is where you imbeciles managed to trigger me again: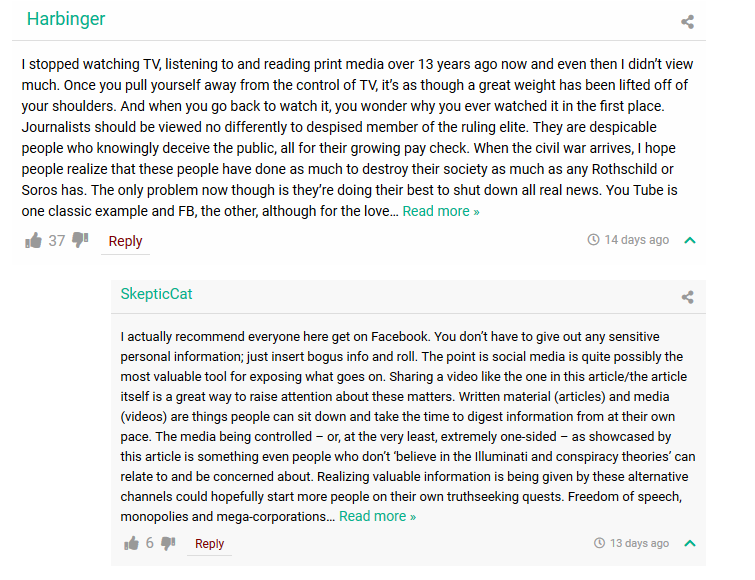 to which he/she then posts (upvoted)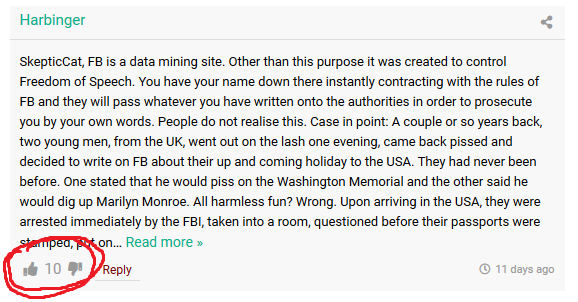 ... and to which I have to reply, obviously: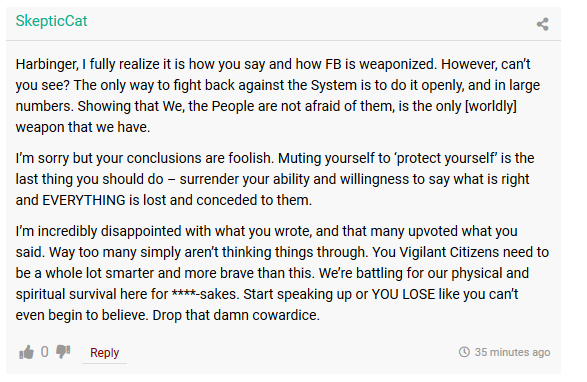 .
.
I hope by reiterating the point here something will finally start to sink in. In case you haven't noticed,
WE ARE AT WAR
. Not even war against human beings (which, alone, I seriously doubt most here would be able to cope with) but against forces that are more powerful than that. NOT HUMANS.
Do you think these players are fooling around? Perhaps it's time for a quick history lesson!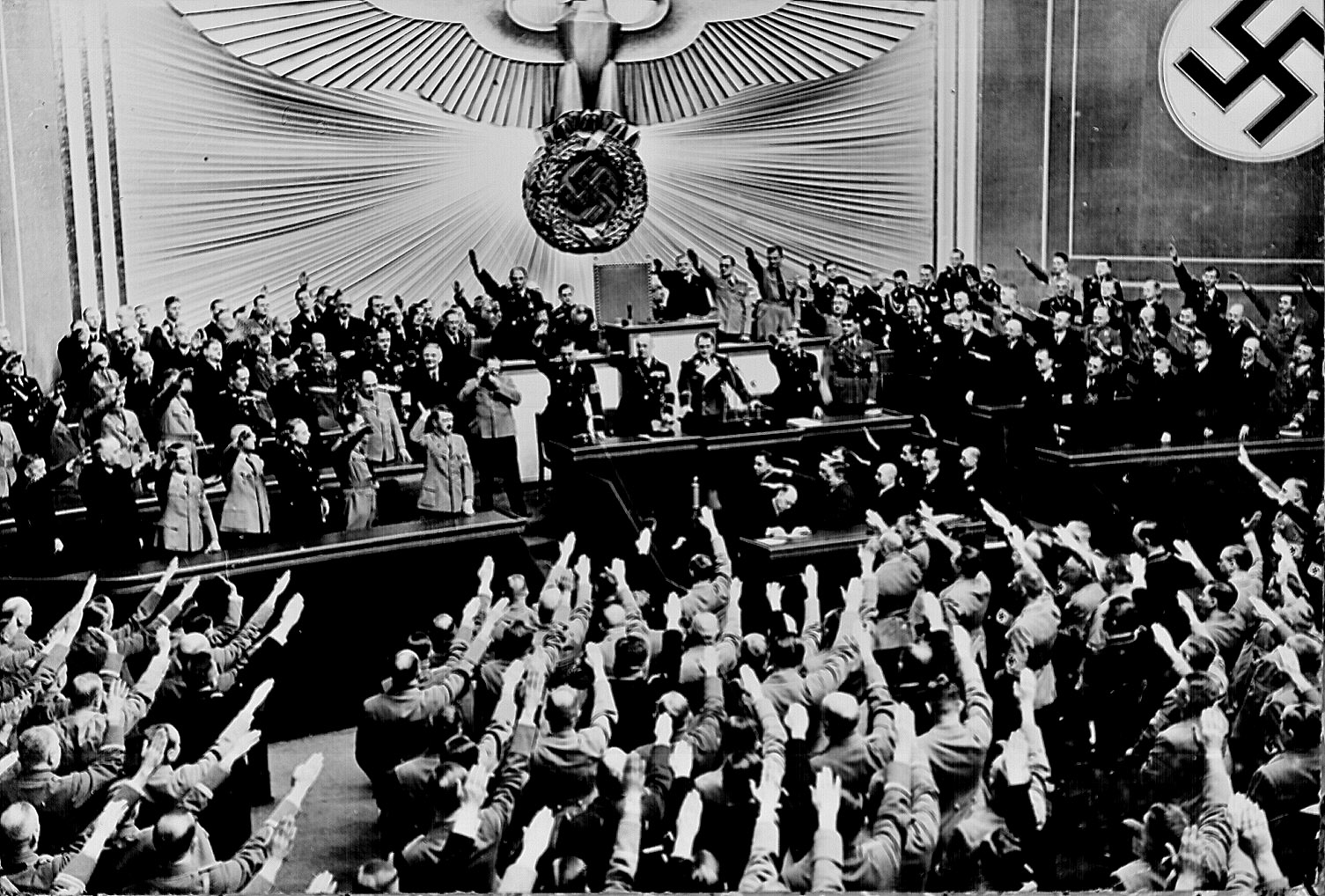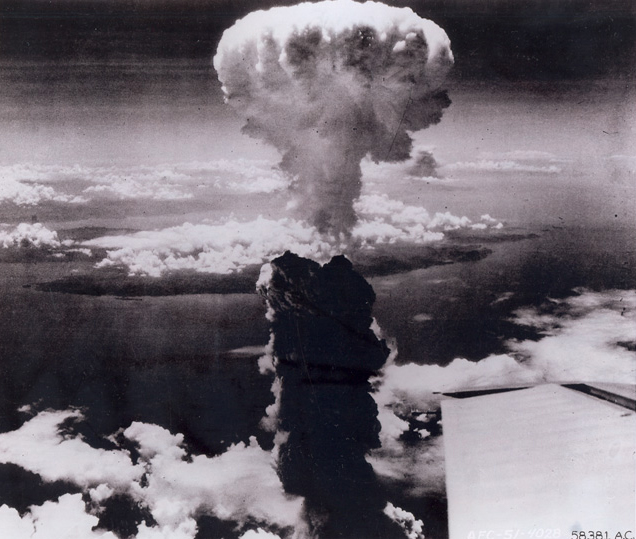 .
.
--->
When these SATANIC FUCKS move onto shit like this you CANNOT allow your first thought to be 'self preservation'. 'Harbinger' is worried about posting about these things on bloody Facebook, because that 'might' get him tracked. For ****** sake!
When these devil-worshipping little shits play their game right in front of your face you STAND UP TO THEM, you don't fold. You give OUR game EVERYTHING. COURAGE, that's what they
really
fear. We will NOT bow down, we will NOT remain silent, we will NOT censor ourselves, NEVER. Even if you wanted to you
cannot escape this situation
, it's an animal-backed-into-corner kind of thing. They already know everything about you regardless of whether you post or not and if you allow them to continue unimpeded there
will
be a day where they come for you.
Do you believe? Do you believe the Christian message of the death of Jesus Christ on the cross for the sake of the sins of Humanity? He DIED for us.
GOD DIED FOR US
. If need be, you
will
die for him!
GET ANGRY. WE WILL NOT PUT UP WITH THIS. ACTIVATE. GET INVOLVED.