Joined

Mar 16, 2017
Messages

3,825
Aaaand heeere we gooo! Shooting in Las Vegas at a musicfestival, 2 dead, 12 injured. By The Strip.
Anybody's got articles?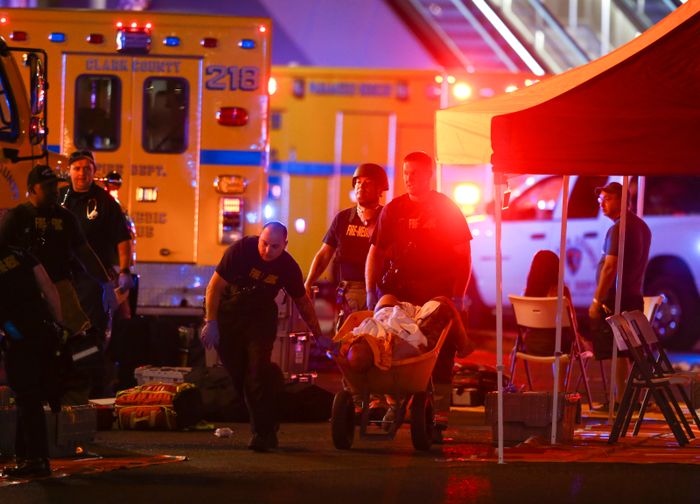 This story will be updated.
Two people are dead and 24 injured — at least 12 critically — after a shooting Sunday night near a country music festival on the Las Vegas Strip, police said.
After reporting that one suspect was "down," police later said in a tweet: "At this time we do not believe there are any more shooters."
Witnesses told the Associated Press that they could see muzzle flashes coming from the Mandalay Bay Hotel and Casino's high floors and described the sound of automatic gunfire.
The shooting appeared to take place near the Route 91 Harvest Festival, a three-day country music concert held over the weekend that reportedly drew 30,000 attendees. The concert grounds are adjacent to Mandalay Bay. The shots began as Jason Aldean, one of the final performers, was playing.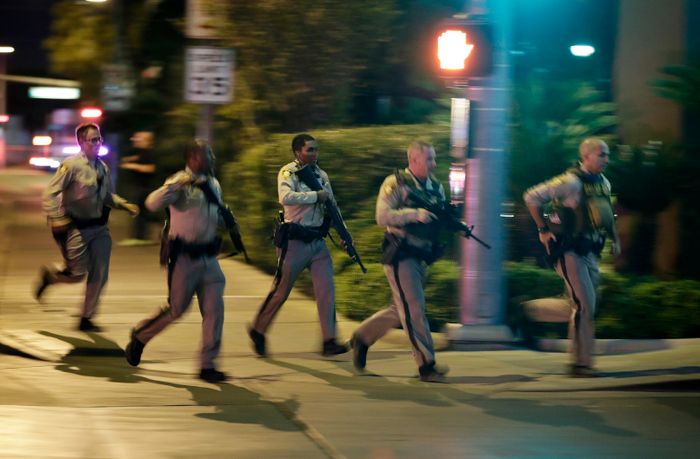 Of course the shooter is shot and/or dead
10:34: The automatic weapon was heard for 3 minutes and the report is that 70 are now injured.
10:39: 20 dead and 100 injured.
https://www.washingtonpost.com/news/morning-mix/wp/2017/10/02/police-shut-down-part-of-las-vegas-strip-due-to-shooting/?hpid=hp_hp-top-table-main_las-vegas-230am:homepage/story&utm_term=.cc0efb92e2fa
Last edited: