Joined

Mar 1, 2021
Messages

3,776
yup and the virtual world they're talking about is actually the spiritual world. i finished watching simple believers video on them and their metaverse nwo agenda a couple days ago and since the virtual world is really the spiritual world their AI's are actually demons. we will soon live in a technology advanced cashless society that's why they're pushing this metaverse/ nft crap and those who are blind and keep following these people will take the mark of the beast and worship the antichrist which is their god.
The show Buffy the Vampire Slayer had an episode like that. A demon was scanned into the computer and convinced kids that he was their friend. This was over 20 years ago.
"This world is so new, so exciting. And I can see all of it. Everything flows through me. I know the secrets of your kings. But none of it compares to having form again. To be able to walk… to touch… to kill." ―Moloch the Corruptor[src] Moloch the Corruptor, alias Malcolm Black, was a demon who...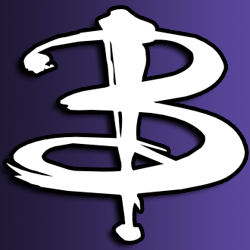 buffy.fandom.com