Joined

Mar 18, 2017
Messages

4,630
I'll preface the OP by noting the effect that forensic science shows on tv had on legal professions and influencing people into choosing certain careers, especially women
An Associated Press review of accredited forensic science programs in the United States found about 75 percent of graduates are women, an increase from about 64 percent in 2000.
www.nbcnews.com
Never one with a knack for legal dramas (okay, I've probably watched afew episodes of
Boston Legal
), I had never thought of/come across any impact of these tv shows other than the fact of influencing people to pursue a legal career and subsequently get into debt. This article is very dated (2001) and i was pleasantly surprised by the argument presented.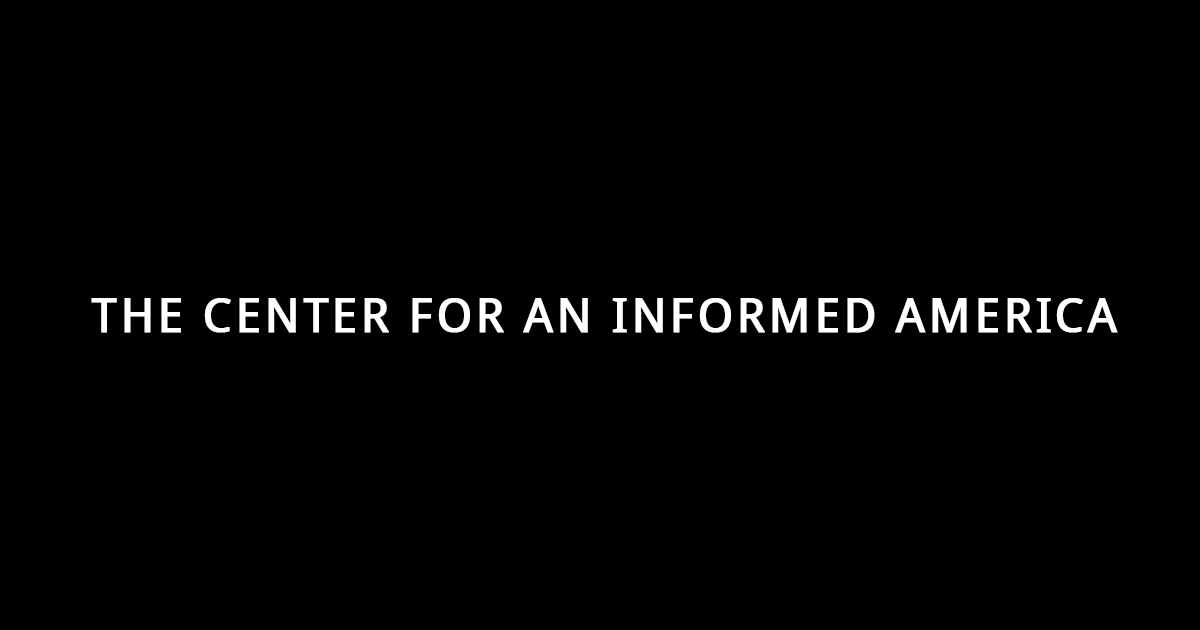 Nothing is ever done for the good of the people, even when appearances may indicate otherwise. That is one of the inviolate rules of politics that must be applied when attempting to interpret any s…

centerforaninformedamerica.com
"What is less well understood is that what we refer to as 'entertainment' programming is also largely propaganda, designed to promote a Western view of the world and to create a sort of tunnel-vision that limits our ability to think critically. And why shouldn't that be the case? Such programming is, after all, produced and broadcast by the very same select group of fascist media titans that bring you your news and information.
And, truth be told, much of the current batch of prime time programming is fairly easy to recognize as propaganda. Some of the standouts are the hopelessly romanticized and sanitized view of Washington presented by The West Wing, the openly fascistic 'law-and-order' agenda promoted by The District, and that vision of America as a fully devolved surveillance state that we all know and love as Survivor.

Of particular interest here though are those shows that focus on the legal profession. There are certainly no shortage of such programs gracing America's airwaves these days, the most popular and critically acclaimed of which is probably David Kelley's The Practice. With the recognition that this program – along with countless similar shows – is not merely broadcast for its entertainment value, but as yet another effort by the thought police to shape public opinion, it is instructive to examine what message is being sent out to the viewing public.

The predominate message of The Practice – reinforced on a weekly basis – is that the current adversarial system of jurisprudence is seriously lacking in its ability to dispense justice. The guilt or innocence of the accused is consistently shown to have little or no bearing on the disposition of criminal cases. Defense attorneys routinely win acquittals for clients portrayed as being guilty, and regularly lose cases where their clients are perceived to be innocent.

As Richard Posner – law professor, judge, and probable intelligence asset – has stated: "It has become commonplace that an innocent person has a better chance of acquittal in a European than in an American court, and a guilty person, a better chance of acquittal in an American than in a European court."

It is certainly true that the adversarial system does lead to some egregious miscarriages of justice. These are often due to the extreme corruption of attorneys on both sides of the aisle, as well as various other players within the criminal justice system (the incompetence of various agents of the court sometimes plays a part as well). That's not the way that things play on TV though.

On the small screen, advocates for the state and the accused act with the utmost integrity — and frequently with a healthy dose of moral outrage. Miscarriages of justice are portrayed as being a natural, and exceedingly common, consequence of the very structure of the American system of criminal justice. The system, in other words, is broken, and the integrity of the actors cannot compensate for that.

But is the system broken? There is no question that the win-at-all-costs mentality engendered by the adversarial system leads to false convictions. But that has always been the case – no more so now than at any other time in the nation's history – and the media, entertainment or otherwise, have never much cared before. Yet if the system is indeed broken now, then it has always been broken.

So why portray it as such now? The answer is, quite simply, because now we have an alternative on the horizon. We now have the ability to scientifically determine innocence or guilt, rendered as a purely objective judgment. DNA testing is claimed to be able to positively identify a person to the exclusion of literally billions of other potential suspects."
So what other ideas do you imagine are the real reasons for these pervasive legal tv dramas. They're obviously aired for a reason.
Last edited: