It Appears the Vaccine Mandate Made Biden's Polling Issues Worse
...snip...
Since that announcement, though, we have seen nothing in terms of language for this regulation. It's almost as if it was, perhaps, a distraction.
Maybe Joe Biden was trying to distract from the fact that his administration killed ten innocent people, including children and a U.S. aid worker. Maybe he was trying to cover up for worsening COVID or economic numbers. Whatever the cause, it seems more and more likely that he was attempting to stave off bad public opinion. Turns out that didn't actually work out well.
This is a big issue for the Biden team. His campaign actually allowed him to say, repeatedly, that he'd be putting a stop to the virus. Yet, here we are, going into the tenth month of his administration, and the south has just finished surging while northern states are starting their next surge. There is actually no end in sight, and it's becoming more and more likely that this virus will be around in some form forever.

And the polling is only going to get worse.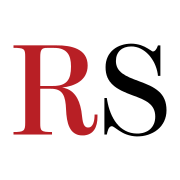 redstate.com