Joined

Mar 14, 2017
Messages

878
I felt compelled to pick it up on the present by starting a new thread. Here's a few of my observations....
My wife works in a lab in PA and she reports that a majority of the recent tests are negative. It's summer, the numbers should decrease.
More of my personal observations:
Rate of testing in any given period (the amount of testing) is important
+ vs - result (how many of those tests are negative vs. how many are positive) is also important
# of hospitalization / # of death due to COVID-19 (and other preconditions). As well as age and living arrangement is also important info to have.
When I hear a report it's usually presented as a spike with no further context. Whether it's a state just opening up or one of these local states that have been ghost towns for months.
Our governor in my home state of nj talks about data but cannot point to any specific data when pressed, ignores his own health officials, and can't explain what markers he uses to arbitrarily close, open or delay certain types of businesses.
501(c)(4) organizations CANNOT be primarily intended as a precursor to a political campaign, Save Jerseyans. That's why some eyebrows were raised when last month, as reported here at Save Jersey, Wikileaks emails surfaced between presumptive N.J. Democrat gubernatorial nominee Phil Murphy...
savejersey.com
Im warming up (or maybe just resigned) to wearing a mask. But if the masks are so effective (and obviously mandatory when entering stores in NJ and many other states) why are so many businesses remain CLOSED? We should be able to do reasonable social distance adjustments in addition to masks and open up just about everything. I have observed outdoor events, usually around drinking establishments where people are on top of each other without masks (there is probably a greater risk in that). Maybe just alcohol should be banned, due to impaired judgment.....?
On a personal note, I remain skeptical and always seek consistency in these matters especially when our governor has not been. Pics of him at events (mostly photo-ops) continue to surface showing a lack of social distancing and/or mask wearing, including the protests from a little while ago, but even just random events and publicity shots.
When I wear my mask, my little protest is I always wear it beneath my nose. Im conscious of my breathing which is very controlled and if I find myself closer to others I usually lift it back up by a slight touch to the very end of the mask. There is no way Im spreading anything. I also got tested twice from my job (negative on both counts) and the tests will be weekly unless we've recovered from the virus.
A positive test result shows you may have antibodies from an infection with the virus that causes COVID-19. However, there is a chance a positive result means that you have antibodies from an infection with a virus from the same family of viruses (called coronaviruses), such as the one that causes the common cold. Having antibodies to the virus that causes COVID-19 may provide protection from getting infected with the virus again. If it does, we do not know how much protection the antibodies may provide or how long this protection may last. (per the CDC)
I dont see how this is not all going to be normalized, including temp checks, mandatory vax for work and schools, and some form of tracking. I find all of these precautions bordering on loony based on my skeptical review of various factors that simply dont add up.
Regarding schools, Rand Paul sites valid stats and dopey Fauci just chuckles and lies....
Interesting tidbits:
The Most Important Coronavirus Statistic: 42% Of U.S. Deaths Are From 0.6% Of The Population

A single statistic may hold the key to resolving the ongoing debate over COVID-19 lockdowns: the astounding share of deaths occurring in nursing homes and assisted living facilities.
www.forbes.com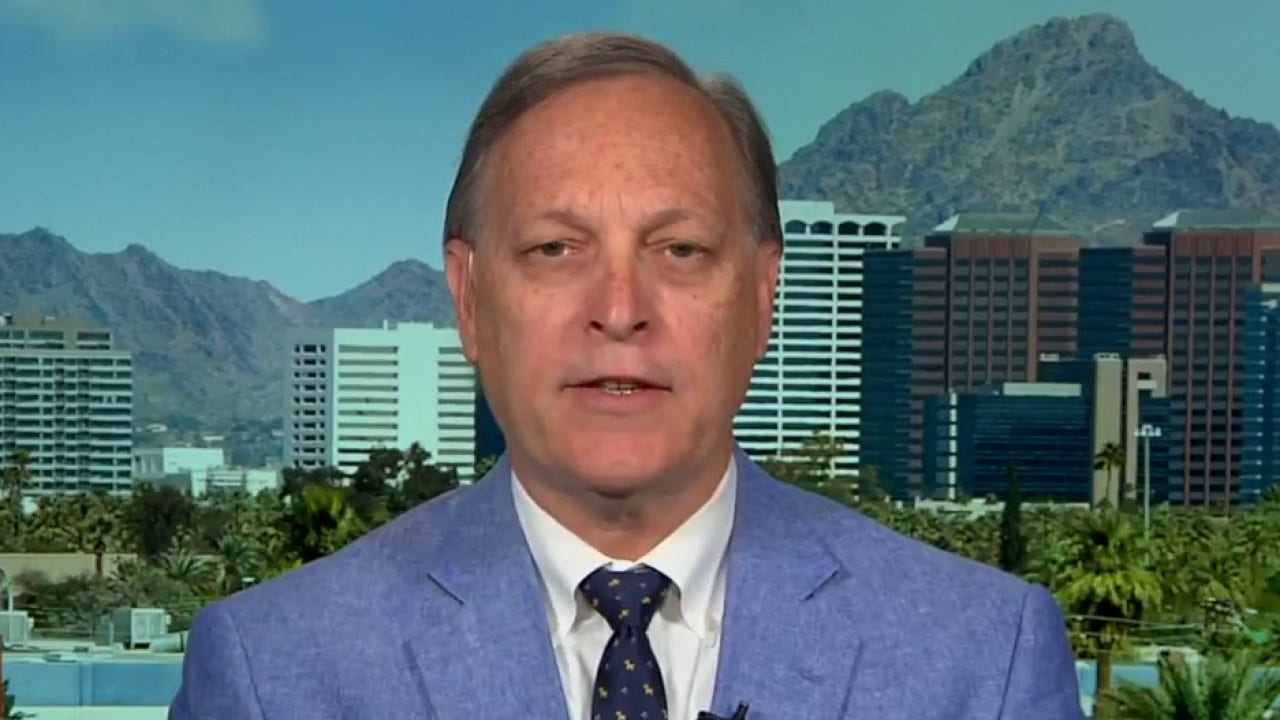 Relying solely on the expertise of White House coronavirus response coordinator Dr. Deborah Birx and National Institute of Allergy and Infectious Diseases Director Dr. Anthony Fauci is a "problem," Arizona Republican Congressman Andy Biggs said Wednesday.

www.foxnews.com
Last edited: