'Million-Man March' kicks off in Baghdad to demand US troop pullout (VIDEO, PHOTOS) https://www.rt.com/news/479061-iraq-protests-us-troops/
24 Jan, 2020 11:25
Get short URL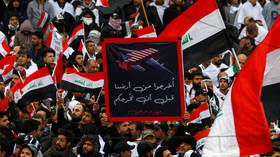 Supporters of Iraqi Shi'ite cleric Moqtada al-Sadr hold a sign reading "Get out of our land before you leave defeated" © REUTERS/Alaa al-Marjani
A massive demonstration –called for by a prominent Shia cleric– has flooded the streets of the Iraq's capital Baghdad, with thousands voicing their anger at the US military presence there.
Early on Friday morning, throngs of protesters – men and women, young and old – began amassing at al-Hurriya Square in central Baghdad, near the city's main university. The anti-America rally, dubbed the
"Million-man March,"
was called by Moqtada al-Sadr, Iraq's top Shiite cleric.
Some were wearing white robes, symbolizing their readiness to die for a religious cause, while others were pictured holding signs that read:
"To the families of American soldiers – insist on the withdrawal of [your] sons from our country or prepare their coffins!"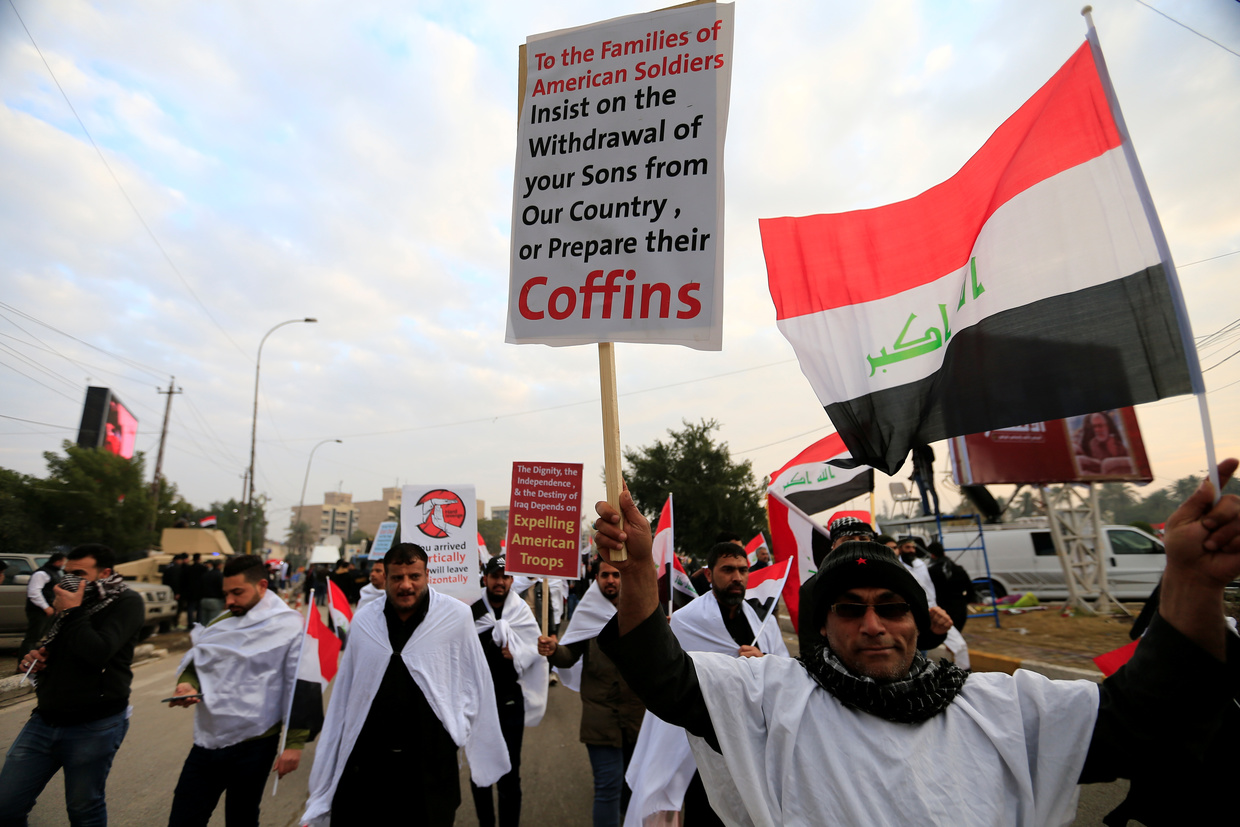 © REUTERS/Thaier al-Sudani
"Get out, get out, occupier!"
protesters shouted, while others chanted,
"Yes to sovereignty!"
Security forces have cordoned off main roads in the capital, and the city's Green Zone – home to foreign embassies and government premises – was barricaded with concrete barriers.
There are no reports yet on protesters heading for the US embassy, but a banner warning against crossing the barriers has reportedly been erected outside the mission.
Continued with video at
https://www.rt.com/news/479061-iraq-protests-us-troops/